Emails might be one of the oldest communication channels, and you must've probably heard people saying that "nobody uses emails anymore" or "Email marketing is dead". They are wrong! They're just unaware of email marketing and its benefits/importance yet.
If you're stuck in a dilemma of whether to use email marketing or move on to a more sophisticated approach for your marketing strategy, then this blog will surely guide you straight in choosing one of these approaches.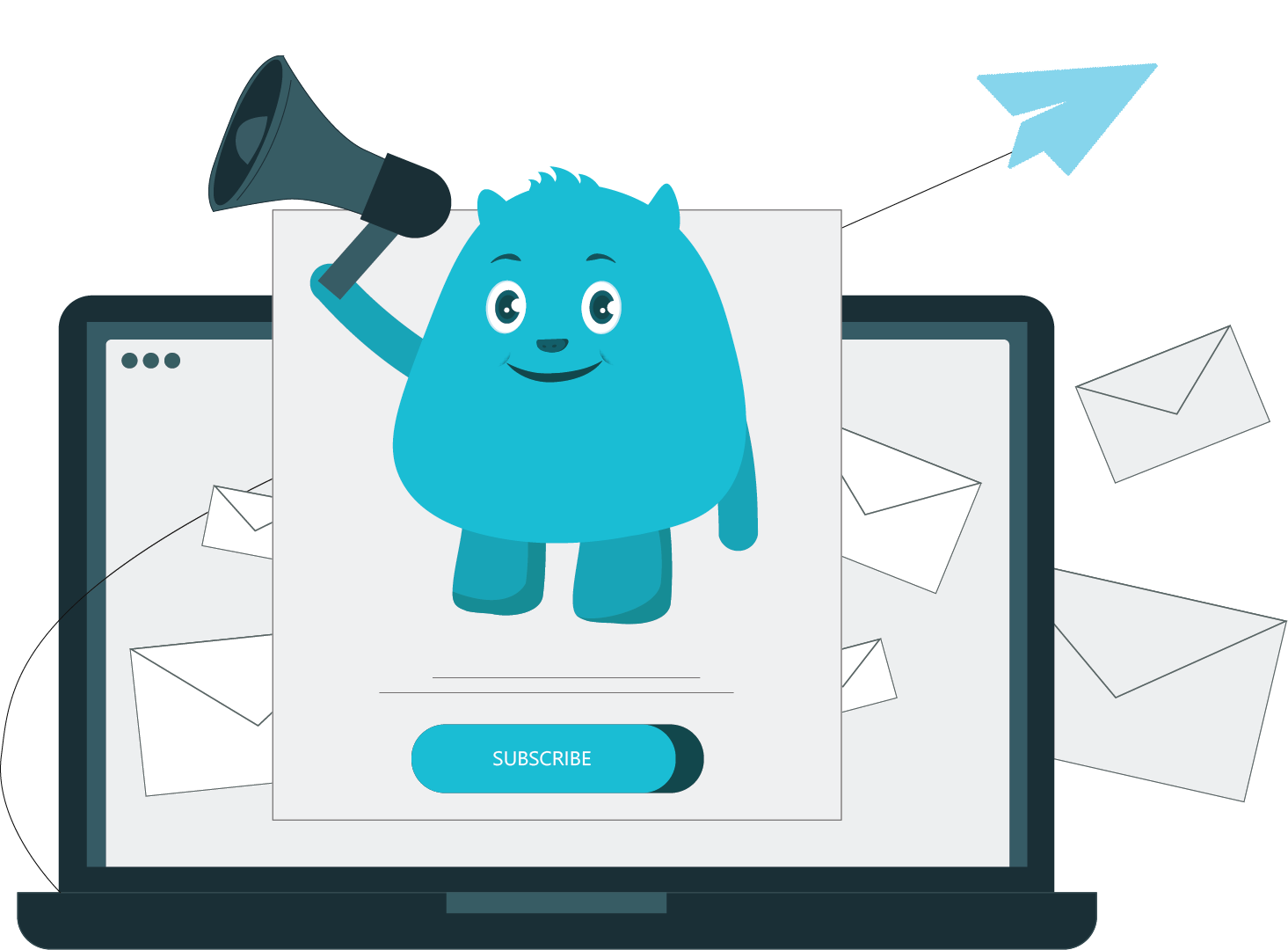 What is Email Marketing?
Email marketing is the act of sending emails to a list of people to keep them aware of your products, services, discounts, and offers. Doing so keeps your existing and new customers up to date about the products or services you provide.
The Importance of Email Marketing
'The stats say it all. Today, Email marketing is one of the most cost-efficient marketing channels that give an ROI (Return on Investment) of 42$ for every 1$ spent on email marketing and it's performing even better year after year (DMA 2019).
Moreover, the ROI isn't the only factor that makes it an important channel, but it also outranks platforms like Social Media, SEO, and Display Advertising.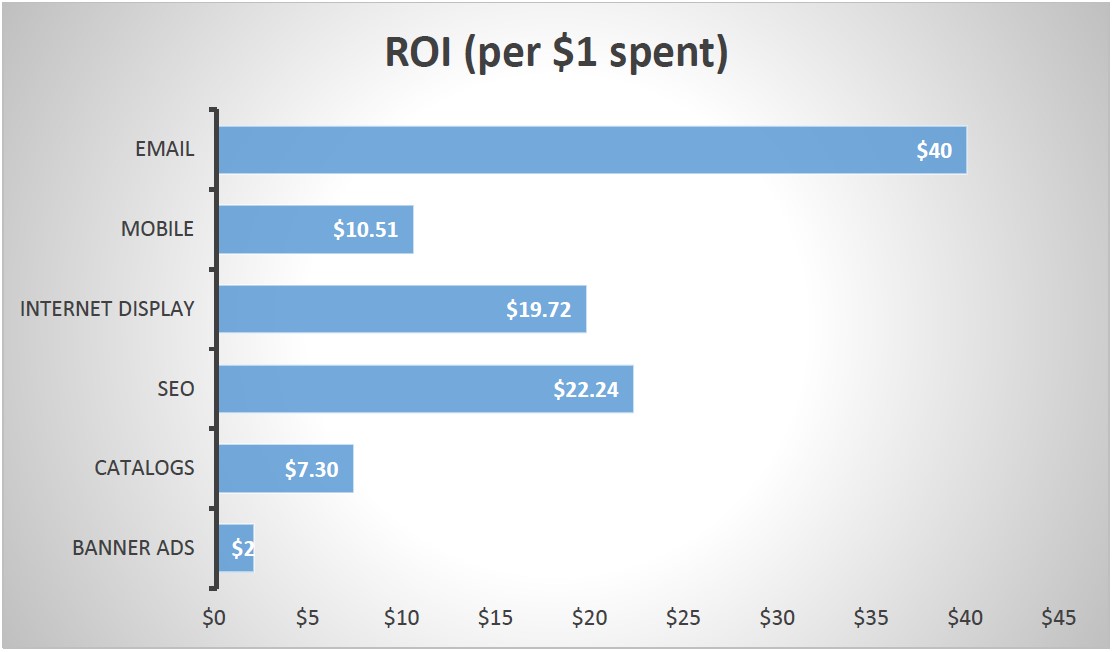 According to a study conducted by McKinsey and CO, email marketing is 40 times more efficient than social media and also, people buying a product/service through email marketing is 3 times better than social media.
Emails have become a part of our lives, there isn't a day that goes by without checking our email. From checking whether the company/agency you applied for has replied to checking to see if your favorite brands have listed any product on discount, we all check it at least once a day. By doing so, we also see a lot of other marketers promoting their brands which mostly attract us to open their emails and check them out.
Top 8 Benefits that Email Marketing Provides
Apart from being a crucial marketing channel, email marketing also comes with incredible benefits. Some of the top-notch benefits of email marketing are listed below:
1. Email Marketing is Simple
Email marketing software has automated the process of sending emails to a large number of users with just by few clicks. Businesses simply use Email Marketing Software to send marketing emails to their customers' lists. Email marketing tools such as Mailchimp, Hubspot, and Sendinblue are some of the most popular ones.
2. Email Marketing gives Direct Access to your Customers
With the rapid enhancement in technology and marketing channels, email marketing gives you direct one-to-one communication with your customers. Through email, you show up in your customers' inbox and they can choose whether to read it or just move on.
3. Email Marketing Improve Sales
By choosing and providing your customers with the right marketing campaigns (strategic activities that promote a business' goals i.e. promo codes, discounts), you can entice a good number of customers to your business.
Since marketing campaigns are mostly transactional (call to action), they increase your website's traffic and consequently drive more sales.
4. Providing value to your customers
Email marketing keeps your customers up to date about your products or services. By doing so, It induces a feeling that you're thinking about them and you're passionate in terms of providing value because they're special.
5. Increased traffic to your website
Your customers are not visiting your website every day but with email marketing, you can remind them of the new blog post that just got posted on your website or the new marketing campaign that you're offering. By analyzing the Google Analytics for your website, you can check what's driving more traffic to your website. Thereby, create content accordingly.
6. Improves brand awareness
Building brand awareness is a big challenge for startups and SMBs (small and medium-sized businesses). Initially, they don't have the means to get their brand out there by spending a significant amount on advertising and other marketing campaigns. That's where email marketing comes in handy as email marketing is very cheap.
By making your customers more and more familiar with your goals, values, services, or products, you stay top of their minds. As a result, they're more likely to become loyal and buy from you.
7. Promote your products or services
Email marketing helps you promote your business without costing you a fortune on a digital advertisement or social media marketing. You can promote your product/service yourself while implementing the right strategies for example: providing discounts/coupons on special days, giving them free resources when they subscribe to your specific subscriptions or you can make and implement your strategy to promote your business and drive more sales.
8. Email Marketing is measurable
As stated before, email marketing is managed through email marketing software. As a result, it offers you the ability to keep track of how effective your email marketing efforts are. For example, which links were clicked, which emails were opened, the bounce rate, unopened emails, etc.
As you analyze these stats, you'll get a better understanding of your efforts. therefore, you can improve your strategies or get rid of the ones that are not working.